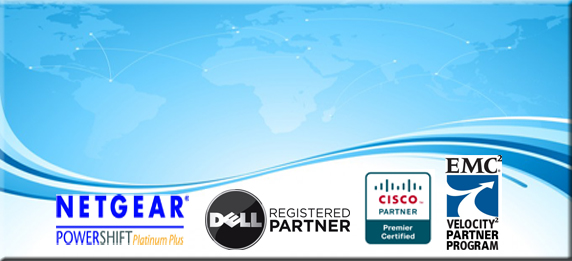 ---
Technology Providers (Design - Sale - Install):
We have the Knowledge, Experiences, and Connections to help you with your technology's products and solutions.
As an authorized partner with most technology manufactures and distributors (Dell, Cisco, Netgear, EMC, & others), we are able to offer our clients very competitive prices and top customer/technical support. We help our clients with their IT buying decisions so they can acquire the best IT solution within their budget. Please call us for a free quote on any of your IT hardware and solutions.